Titmouse and Shadow Animation had a great ping pong tournament party a few weeks ago. It took place in the parking lot of Shadow Animation. We won the tournament and now the trophy sits upon the receptionist desk at Titmouse. Bad ass!
So myself, another Metalocalypse animator, Travis, and my buddy Jeremy who is hard at work on Space Balls got to tour Shadow Animation. We got this great pic of us with the Robot Chicken himself!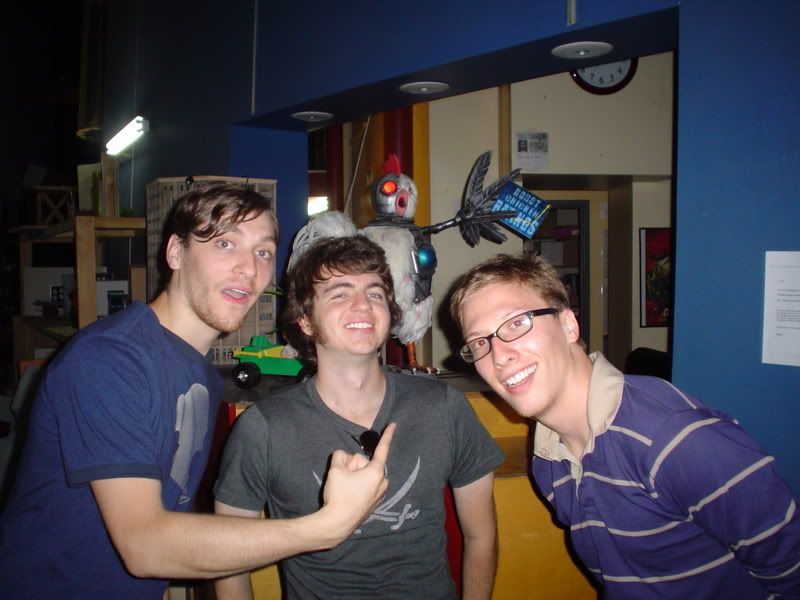 Yep we're all totally geeking out right there. It was an awesome studio to tour.
And now a space man!